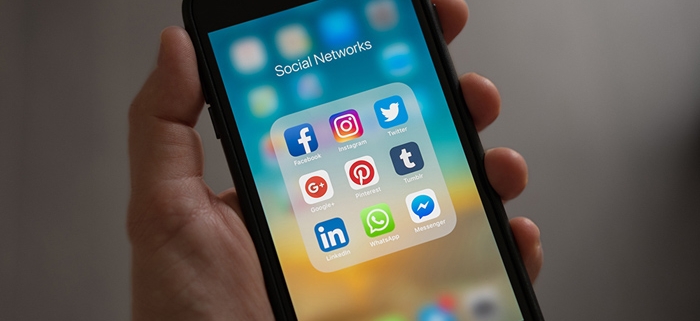 Currently, marketing for medical industries is taking a new turn every day. Ever since lockdown millions of marketers have come with a variety of strategies. With a plethora of top healthcare marketing tips, it can be confusing to choose one. Fortunately, now you don't have to go through the daunting task of making a healthcare marketing plan alone. The last thing you want to do is make a wrong decision. Keep reading and find out top 10 medical marketing media strategies to improve your results.
Pro Tip: Medical digital marketing is key to increase volume of patients.
List of top 10 medical media strategies for 2020:
Lead Generation
Video Marketing
Review Generation
Email Marketing
Content Marketing Strategies
Social Media
Medical Website Design
Business Listing
Marketing Management
Tracking Medical Marketing
Let's take a look at each one:
Lead Generation
Digital marketing space is highly competitive. To drive your leads and to generate a new volume of patients you will need a complete healthcare marketing plan. Some of the most common platforms currently used are Google Ad Words and Facebook. Make sure that your marketing plan includes both. Since these platforms are quite popular and easily accessible, they work best for PPC ads as well. You can also use Facebook Ads Manager as well. With the help of PPC, you can specifically target keywords in search and present ads to selective audiences.
Facebook Ads Manager allows users to create a highly specific audience based on geographical area, interest, age, employment, income, etc. Therefore, it is easy to specifically target people that best fit your demographics. Today, digital revolutionization allows your ad to be interactive and allows potential patients to engage freely.
Video Marketing
Video marketing or video testimonials/insights can take you a long way. In the past few years, video marketing helped millions of physicians and medical practitioners to create powerful content to easily market themselves. Videos today have higher engagement rates than any other type of content. It is without a doubt one of the top search ranking tools for healthcare marketing trends in 2020. Video marketing not only provides invaluable review but it also helps in streamlining the whole process of creating a positive impact.
Review Generation
Talking about top three essential local SEO factors – patient review is invaluable. A number of studies have shown that 68% of potential patients form at least one opinion about current medical practice. Their opinion includes reviews for physicians. In other words, patients' reviews are essential; they can convert potential patients and reflect significantly on your medical practice's reputation. When using any medical media marketing strategies – positive patient reviews should be on the top of the list. While working with the best healthcare marketing team, you can easily generate positive reviews.
Email Marketing
The prime reason why some brands work while others suffer is user attention. Staying in front of your website visitor, patient, and prospective patient can be easily done using email marketing. Keep email marketing part of your medical digital marketing. You can utilize email marking to create touch points, such as sharing new promotions, blog posts, and your latest newsletters. A monthly newsletter about your medical practice will help you stay in front of people.
Content Marketing Strategies
No matter whether you are a dermatologist or another type of doctor, you can leverage medical SEO/Dental SEO strategies. Both strategies are anchored in solid content marketing strategy. In other words, your content marketing strategy will help you increase overall website traffic, grow organic search, and improve overall brand awareness. A rock-solid content marketing strategy is key to brand success. One of the greatest examples of content marketing strategy is posting long-form posts. Building long-form posts for a particular service or procedure will help you attract a lot of potential patients.
A professional medical digital marketing content strategy is well-rounded and is a result of good brainstorming. You can prepare your editorial calendar, research SEO keywords, competition research, and find out proper distribution channels. A good healthcare marketing agency will also help you with blog writing and to manage consistent flow.
Social Media
Presently, millions of people use social media platforms, such as Facebook, Twitter, and TikTok every day. Social media marketing is an essential part of healthcare marketing ideas. Using these platforms, you can share content and reach your ideal patient base easily. Using social media, you can greatly increase your public visibility. Social media platforms will help you reach a broad audience and lead generation. Also, you can use it to increase your organic reach. One of the best parts of using social media platforms is that you can use analytical tools to track your progress. While starting with social media, healthcare marketing plans take time to evaluate your profile. Each social media platform works differently, and you can use it to target specific audiences.
Pro Tip: Avoid wasting time and putting effort/energy on a profile that doesn't reach your audience. When it comes to medical marketing media strategy implementation it is best to use Instagram.
Medical Website Design
Today, you can reach out to potential patients using your online website. Responsive website design will improve your patient's experience and boost retention. Healthcare marketing agencies deliver customized features, fast page loading speed, and mobile-friendly websites. Currently, we are in a mobile-first era and all website design needs to flexible and structured. Page-speed can be the number one reason for a high bounce rate. In other words, slow website speed can annoy your online user and deter them from staying on your website. Slow website speed also gives your patients a negative experience. A single negative experience often leads a user to go to a competitor's website. A clearly laid out plan should help you find high revenue procedures.
There is another way to generate lead and it is lead forms. Lead forms improve overall conversion rate and drive new leads. They can improve website conversion rate when building with proper medical SEO keywords. So, to stay competitive, you need to give your website a winning edge. SEO can do a page by page optimization for all aspects through image optimization, correct meta description, and page structure.
Business Listing
You can significantly improve your business and impact local healthcare marketing. What is a business listing? Business listing is your business contact information that is displayed to users. It is essential to claim, verify, and optimize your business listings. Once you uniform your business listening across all platforms, it will help you build brand authority. Popular business listing platforms are Google, Yelp and now you can also use Facebook. Remember, do not forget to monitor your business listing.
Marketing Management
Healthcare marketing trends in 2020 are changing rapidly. It is essential to keep track of ongoing management. There is no one size that fits all, therefore it is essential to use touch points to build relationships. For medical marketing, you will need a professional marketing agency to keep up with changing trends.
Tracking Medical Marketing
: Understanding medical digital marketing can be a bit challenging. It requires monitoring and tracking reports. By using tracking and other tools you can most effectively monitor progress on your practice. Furthermore, it will help you set a benchmark and goals. With a strong medical marketing agency by your side, you easily calibrate to new trends.
Wrapping Up
Every medical marketing company has its own way and strategies to formulate a plan. They have different tactics to deal with different turns of trends. In case you need to increase your volume of patients then use the aforementioned tips. Each strategy has its own pros and cons. Whenever you add a new marketing campaign make sure to test and retest your arsenal of tactics.
https://risemd.com/wp-content/uploads/2020/05/mproved-Top-10-Medical-Media-Strategies-That-Guarantees-Results.jpg
394
700
admin
https://risemd.com/wp-content/uploads/2022/12/RiseMDWhite-300x79-1.png
admin
2020-05-14 11:25:58
2022-02-04 23:18:07
Improved Top 10 Medical Media Strategies That Guarantees Results