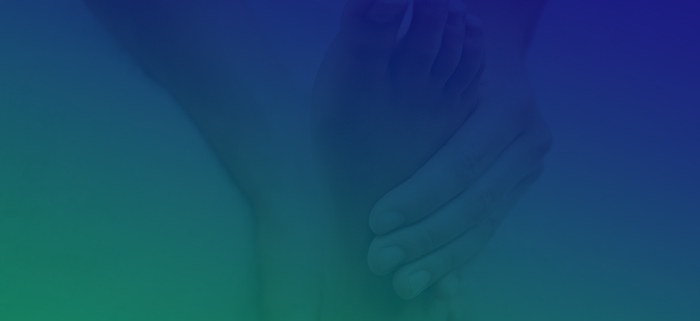 As the world of medicine is becoming more digitized day-by-day, patients and medical professionals alike are saving time and energy by turning to online resources. Patients in today's realm of healthcare expect to be able to research symptoms, find the best podiatrists in their area, compare practices and schedule an appointment, all from the palm of their hand or a few clicks of a mouse. Therefore, it's no surprise that top podiatrists all across the United States are turning to Podiatry Marketing to get found online and grow their practice.
If you practice podiatry, you're used to treating, diagnosing, preventing, and managing medical conditions and injuries of the foot, ankle and lower limb. Most of your patients probably suffer from conditions such as:
• Chronic Conditions: High-risked Foot (due to diabetes) and Arthritis
• Bio mechanical Conditions: Orthodontics, Sports podiatry, faulty child development of foot or limbs and clubfoot.
• Injuries and pains: Sprains, stress fractures, Persistent heel pain, Tendonitis, Bunions and Hammertoes
• Toenails: Ingrown toenails, Thickened toenails, Trauma and Infections
• Skin diseases: Blisters, Corns and calluses, Warts, Tinea, Cracked heels, Chilblains or other fungal infections.
Why Professionals are Turning to Podiatry Marketing
At Rise MD, we know that marketing in and of itself is a comprehensive tool which demands time and resources to be effective. It is important to stop making huge investments in one media outlet instead of investing in comprehensive marketing that covers a large range of digital media platforms. This way, your practice is able to distinguish itself from a sea of competitors, and appear front-and-center everywhere online!
To effectively market your podiatry practice, only focussing on the key resources and methods that have been proven to work incredibly well for podiatrists will be central to your success. The 6 methods and resources that are continuously most effective are:
Exceptional Website Design: Make an effective website as it attracts more and more patients.
Search Engine Optimization: SEO based content helps maintain a healthy website, improve website performance and increase your website online presence within local regions.
Medical Writing Services: Hire Healthcare content developers who are experienced in the healthcare industry. The writers will provide you easy to understand and reasonable blogs for both patients and doctors.
Email Marketing Services: It is an effective method of communication; it helps to reinforce your brand, Establish credibility, Reach new patients, Send patient reminders.
Physician Liaison Services– This service can increase the patient volume as it involves a professional representative who is fit to create one-to-one network opportunities with local referring providers present in the community. This process not only increases monthly referrals but also maintain a strong relationship with the existing referral providers.
Social Media Marketing: It is the most economical way to support the marketing process. Social Media marketing is cost-effective as it allows targeting patient through a low-cost paid post, strengthening a patient-centered relationship and provides a competitive edge as it helps doctors to create a reputation.
Beginning the journey of marketing your medical practice (whether it be podiatry or any other medical field), all starts with deciding to grow. At Rise MD, we take a long-term, relationship-based approach to Medical Marketing. We only focus on the digital services guaranteed to grow your practice such as the above services, along with others such as Medical Mobile Design, Medical Content Curation, and Google Adwords/PPC campaigns curated and managed by Google Certified Partners.
Visit www.risemd.com to explore all of our industry-leading Medical Digital Marketing services, and get ready to #RiseAbove with Rise MD!
https://risemd.com/wp-content/uploads/2018/01/podiatry.jpg
394
700
admin
https://risemd.com/wp-content/uploads/2022/12/RiseMDWhite-300x79-1.png
admin
2018-01-05 21:13:01
2022-02-04 23:11:24
6 Keys of Effective Podiatry Marketing