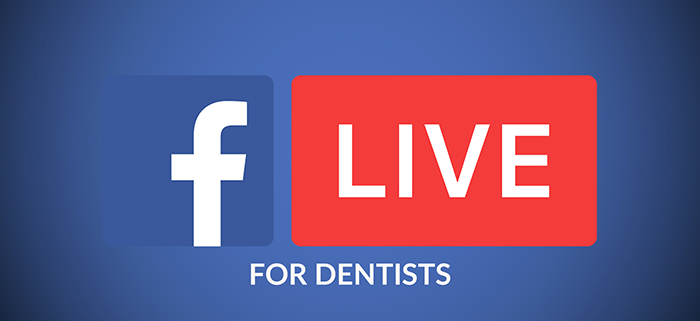 Facebook is constantly improving it's Facebook Live feature, making it easier than ever to post effective, meaningful, live video content whenever you want. Here are some ideas for Facebook Live that you can use to promote your practice all Marketing for medical.
Research proves the effectiveness of video content: nearly 80% of all internet traffic consists of video content, and 90% of consumers say a business's video content has an impact on their decision to purchase.
Video content can be incredibly powerful medium of communication; you can convey emotion, energy and passion that simply can't be communicated via photos and text. If you're a medical professional, this means that video content has value to you – the better your online fans feel they know you, the more likely it is they'll become new clients, or refer family and friends to your practice. With Facebook live and the rapid expansion of smartphone use, creating great video content is easier than ever. Facebook Live is all about having fun, and being spontaneous and being open with your online fanbase. It all starts by tapping the "Live" button by your status box . It Is best apart to to marketing for medical health business
Tour Your Practice
Many dental practices bank on this one for great live video content; introduce some of the team members that are there that day, display the special or unique technological features of your practice, and make it clear how your practice delivers a patient experience unlike any other.
Dentistry and Oral Health Q&A
Ask your patients and online fanbase what questions they have about dentistry and oral health, both online and in-practice. A week later, post a live "Ask the Doctor"- type video answering those questions. This provides oodles of value and knowledge to your online fanbase!
Dental Care Technique Overview
Everyone could use a little reminder on how to properly care for their teeth; post a quick, 5 or 10 minute video overview of a certain dental care technique, such as how to best floss with braces or how to really get the back of your mouth when brushing. Not only are you providing useful information to your fanbase, but you're also communicating your practice's passion and true care for your clients' health and well-being.
Demonstrate a New or Interesting Product
Social media marketing is not, and shouldn't be about sales, but use this Facebook Live opportunity to display a new, interesting or unique product that will improve your patient's health or patient experience. Go ahead and show off that new whitening product, or your practice's newest piece of equipment that displays just how advanced and cutting-edge your practice is to promote business for all the marketing for medical!
Announce an Exclusive Special Offer For Medical Marketing
Reward those who keep in touch and interact with you online by offering a discount or special prize for mentioning or sharing your video content!
Team member birthdays, holidays and conferences are also perfect opportunities for a quick Facebook Live broadcast. As an added benefit, any Facebook Live broadcast gets added to your page as a video post, so anyone who missed your live broadcast can still be part of the action!
https://risemd.com/wp-content/uploads/2017/02/facebooklive.png
394
700
admin
https://risemd.com/wp-content/uploads/2022/12/RiseMDWhite-300x79-1.png
admin
2017-02-26 17:01:28
2022-02-04 22:50:49
HOW CAN PROMOTE YOUR MARKETING FOR MEDICAL PRACTICE