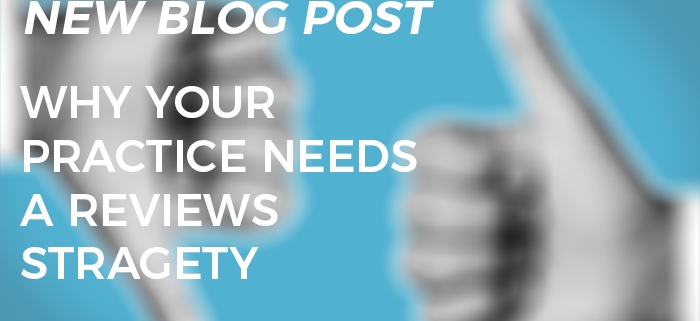 Online reviews are vital to the success of your practice. 2017 survey results conclude not only that reviews should be recent and positive, but also that it's not nearly as hard as you think for your practice to obtain them.
The SEO experts at Bright Local recently published their 2016 Local Consumer Review Survey, shedding more light on how online reviews affect the growth of small businesses. For seven years now, this survey has tracked the exponential rise of the influence of online reviews on a company's credibility and online reach And it is benfit For Medical Marketing.
As a dentist, not only do you want to get great reviews, but you also must be able to use those reviews to acquire more patients online. Here are a few statistics from BrightLocal's most recent survey that you should know:
74% of consumers say that positive reviews increase their trust in a business
73% say they think reviews older than three months are no longer relevant

70% of consumers say they will leave a review for a business if asked
What does this mean for you, the dentist? Recent, positive reviews are more crucial and effective than ever, and you need lots of them. On top of that, most of your current patients are willing to write one for your practice.
Observe your practice's current online reputation; are your Facebook, Google and Yelp business profiles complete and professional? Was the last review posted to each service written in the past 3 months? Is your team setting goals to acquire more patient reviews?
Whether your practice's online reputation is sparkling with the sheen of stellar reviews, or if your practice is getting none at all, a steady supply of recent, positive reviews will allow your practice to stand front-and-center among competition in local searches, and will boost your online reputation and trust, ultimately resulting in more new patients walking through your door.
Here's how to get more reviews and turn them into one of your practice's most powerful marketing tools:
*Make It Easy for People to Read and Write Reviews Where They Want
People are likely to use more than one online reviews service in their decision-making process when searching for businesses. Create profiles on the three most popular online reviews services: Facebook, Google My Business and Yelp. Add pictures, your address, hours, and other information that will make it easy for a patient to find you and leave a review, or for a potential new patient to learn more and contact you.
Focus on the Patients Most Likely to Give You a Great Review
Don't hinder your reviews strategy right out of the gate by telling your team "OK guys, let's get out there and ask for lots of reviews!" Set your team up for success by instead observing the day's schedule and reviewing who is coming in. Identify one or two of your patients who you know love your practice, and you suspect would be happy to leave you a review. Assign team members to ask those patients for reviews, and have them report back to you on how it went.
Just Ask – and Be Transparent
You know how crucial honest feedback and reviews are for building your practice. Let patients know how much you rely on reviews to improve your service and find more great patients like them. If you're not asking for reviews, chances are you'll only get them when a patient is unhappy!
Sitting down and forming a reviews strategy is crucial to the growth of any practice, and for good reason – reviews are an effective, direct method of building an online reputation full of trust and respect, and allowing potential new clients to witness that trust and respect firsthand. Want to know if your practice's online reputation is as great as it can possibly be? Get in touch with us at Rise MD and discover what the best, most cutting edge review management techniques can do for your practice. #RiseAboveTheRest
https://risemd.com/wp-content/uploads/2017/07/onlinereviews_thumbs-1.jpg
394
700
admin
https://risemd.com/wp-content/uploads/2022/12/RiseMDWhite-300x79-1.png
admin
2017-07-24 16:38:47
2022-02-04 23:03:36
ONLINE REVIEWS : WHY YOUR PRACTICE NEEDS A REVIEWS STRATEGY FOR MEDICAL MARKETING